Queen Elizabeth quietly marks 70 years on the British throne******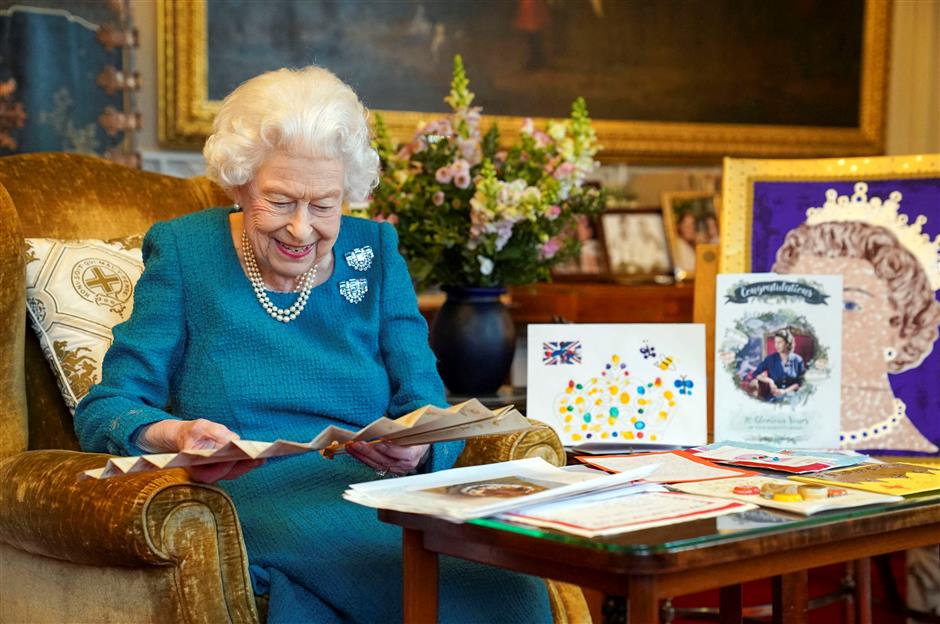 AFP
A picture released in London on February 4, 2022, and taken last month, shows Britain's Queen Elizabeth II looking at Queen Victoria's Autograph fan, alongside a display of memorabilia from her Golden and Platinum Jubilees, in the Oak Room at Windsor Castle, west of London.
Queen Elizabeth marks 70 years onthe British throne on Sunday, a milestone never reached by anyof her predecessors over the last 1,000 years, and one whichonly a few monarchs across the globe have ever achieved.
Elizabeth, 95, became the queen of Britain and more than adozen other realms including Canada, Australia and New Zealandon the death of her father King George VI on February 6, 1952, whileshe was in Kenya on an international tour.
The news was broken to her by her husband Prince Philip, whodied last year aged 99 after more than seven decades by herside.
Elizabeth will mark "Accession Day" in private as iscustomary, not viewing it as something to celebrate. But therewill be four days of national events to mark her PlatinumJubilee in June.
"While it is a moment for national celebration, it will be aday of mixed emotions for Her Majesty as the day also marks 70years since the death of her beloved father George VI," PrimeMinister Boris Johnson told parliament on Wednesday, thankingthe monarch for "her tireless service."
Elizabeth has continued to carry out official duties wellinto her 90s, but has been little seen in public since she spenta night in hospital last October for an unspecified ailment andwas then instructed by doctors to rest.
However, Buckingham Palace on Friday released footage aheadof Sunday's landmark, showing her viewing items from previousroyal jubilees, such as a fan given to hergreat-great-grandmother Queen Victoria to mark her 50th year onthe throne in 1887, signed by family, friends and politicians.
Ironically Elizabeth was not destined to be monarch at herbirth, and only became queen because her uncle Edward VIIIabdicated to be with American divorcee Wallis Simpson.
But in 2015, she overtook Victoria as Britain'slongest-reigning sovereign in a line that traces its origin backto Norman King William I and his 1066 conquest of England.
Milestones
"Inevitably a long life can pass by many milestones – my ownis no exception," Elizabeth said in 2015, adding that the recordwas not one "to which I have ever aspired." Her son and heirPrince Charles said it was a moment other people were moreexcited about than she was.
While small in stature, she has been a towering figure in Britain for sevendecades.During that time she has overseen huge social, economic andpolitical change, including the end of the British Empire.
As the world's current oldest and longest-reigning monarch,her global presence has also been profound, and she retains analmost unrivaled mystique.
"What's telling is when heads of state meet, whether it beat the G7 or the COP conference, they want to meet the queen,"said Anna Whitelock, professor of the History of Monarchy atLondon's City University.
"They may be presidents or heads of state in their owncountry, but there is something quite magical about thisminiature woman."
Only a handful of monarchs are ever thought to have reignedfor longer than Elizabeth. King Louis XIV of France, who builtthe palace of Versailles, is considered to hold the record for asovereign state, ruling for 72 years, while Sobhuza II was kingof Swaziland for almost 83 years until his death in 1982.
While public affection for her remains strong, with aboutfour in five Britons holding a favorable view, the monarchyitself has suffered a number of recent knocks, including a USsex abuse court case against her second son Prince Andrew,raising questions about the long-term future of the institution.
"She's almost beyond criticism, I think," said ProfessorVernon Bogdanor, an expert in British constitutional history.
"It's not that she's never put a foot wrong, it's morepositive than that. She somehow instinctively understands whatyou might call the soul of the British people."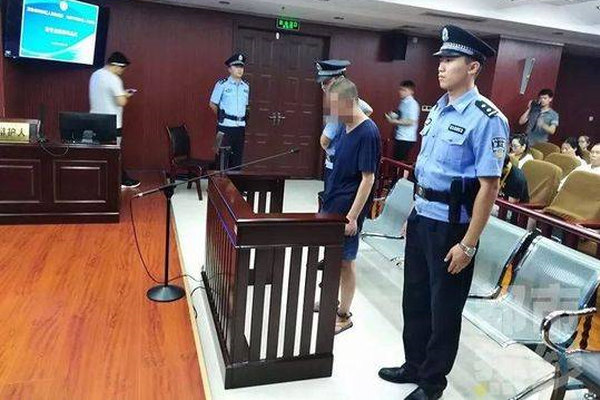 5月起运势节节高,日子格外顺的4生肖******
原标题:5月起运势节节高,日子格外顺的4生肖
生肖猪
属猪的朋友工作能力非常强,领导往往喜欢和偏爱的就是这类人,虽然早前工作上多有挫折,但是到了5月,好运爆棚,有望被上司欣赏给予重任,同时随着收入增多,生活质量明显改善,但要多留意,不要找各种偷懒的理由纵容自己。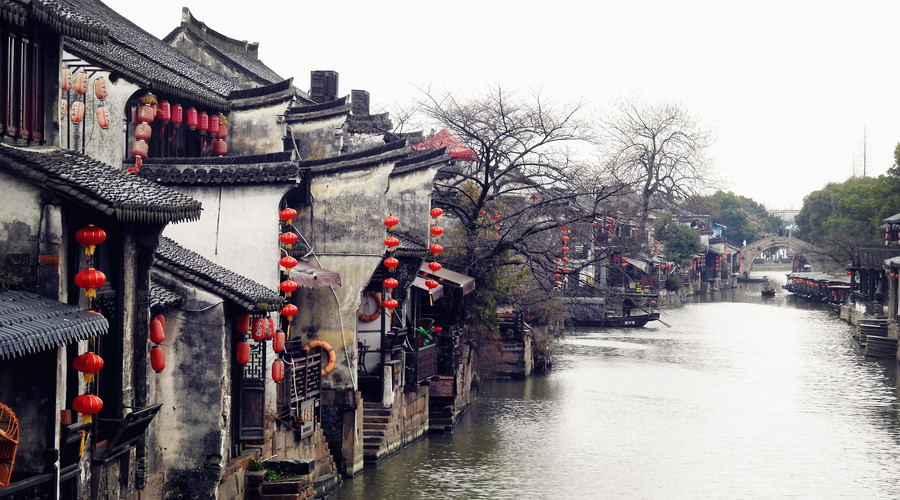 生肖猴
生肖猴的人工作上脑子转的活,从不搬弄是非,让他们在工作上极受重视,虽然前阵子工作上不顺心的事格外多,但熬到5月,运势极佳,不管是情场还是职场都是春风得意,同时有机会从朋友那里了解到好项目,但要注意的是,不能总想着别人相助,多靠自己。
生肖鼠
生肖鼠之人做事情一丝不苟,很容易受到领导重点关照,未来的成就也将更高,虽然早些日子白天不能集中精神工作,但熬到5月,运势一路飘红,有机会接触到好的项目,同时随着收入增多,生活质量明显改善,但要记得,谁都不容易,有时候别太敏感矫情了。
生肖鸡
生肖鸡之人总是小心翼翼,有点好吃懒做,爱玩爱闹,生肖鸡的人,到了5月,好运傍身,做什么事情都可以很顺利,赚钱项目也增加,越来越有钱,虽然这阵子人品好到让人眼红,但并不是说你能一直赚大钱,所以别乱花钱。
【购彩之家-官网👉👉十年信誉大平台,点击进入👉👉 打造国内最专业最具信赖的彩票平台,为您提供购彩之家-官网用户登录全网最精准计划软件,APP下载登陆,强大的竞彩网上推荐!!】
COP26 concludes with new global deal on climate******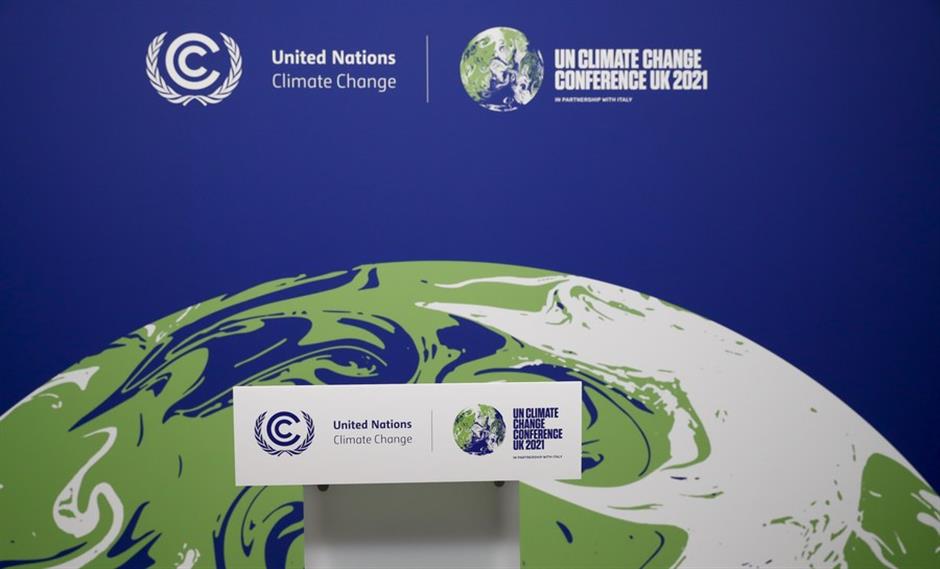 Xinhua。
Photo taken on November 9, 2021 shows a view at the 26th session of the Conference of the Parties to the United Nations Framework Convention on Climate Change in Glasgow, Scotland, the United Kingdom.。
The United Nations climate change conference concluded on Saturday after a one-day extension, with negotiators agreeing on a new global pact to tackle climate change.。
Nearly 200 participating countries adopted the Glasgow Climate Pact at the end of 26th session of the Conference of the Parties (COP26) to the United Nations Framework Convention on Climate Change.。
Some encouraging progress was made. Agreement was finally reached on Article 6 of the Paris Agreement, which relates to carbon market mechanisms, paving the way for effective implementation of the Paris deal to cut emissions through market-based approaches.。
Negotiators also agreed to phase down coal, the dominant source of carbon dioxide emissions in the process of electricity generation. It is the first explicit mention of fossil fuels in a COP agreement.。
During COP26, more than 100 countries have promised to end deforestation by 2030.。
In the final days of the conference, China and the United States issued a joint declaration on enhancing actions on climate change in the 2020s, which are widely welcomed and believed to galvanize global collective actions.。
The two countries agreed to establish a working group on enhancing climate action this decade to promote cooperation on climate change between the two countries as well as multilateral processes.。
As COP26 wrapped up, however, some stubborn issues, notably climate funding, remain uncertain.。
There were commitments to significantly increase financial support through the Adaptation Fund as developed countries were urged to double their support to developing countries by 2025.。
However, it remains to be seen whether developed countries, whose development is responsible for most of today's climate change impacts, will heed the set timeframe.。
In 2009, wealthy countries pledged US$100 billion a year to help lower-income nations by 2020. However, they still have not made good on the pledge and recent reports indicate that this goal could slip to 2023.。
COP26, which kicked off on October 31, is the first climate change conference after the five-year review cycle under the Paris Agreement inked in 2015. The Egyptian city of Sharm El Sheikh will host COP27 in 2022.。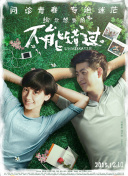 Revenue of China's plastic manufacturers up 16.5 pct in Jan******
BEIJING, Nov. 14 (Xinhua) -- China's plastic industry logged steady growth in the first three quarters of the year, with the combined revenue of manufacturers surging 16.5 percent year on year, official data showed.。
The total operating revenue of plastic product manufacturers topped 1.58 trillion yuan (about 246.6 billion U.S. dollars) in the January-September period, according to the Ministry of Industry and Information Technology.。
These companies raked in total profits of 87.1 billion yuan, up 3.3 percent from a year earlier, said the ministry.。
In the first three quarters, the output of China's plastic industry reached 58.81 million tonnes, up 9.3 percent year on year. Enditem。
四川光伏产业链公司停产时间不一 对硅料价格影响有限
1.四川:电力供需紧张让电于民 方案中所有工业电力用户实施生产全停6天
2.苹果iPhone年年焕新计划资格更改为"第3-13个月"
3.两部门制定方案 合力提升企业技术创新能力
4.秋瓷炫于晓光带四岁儿子用餐,女方被拍到表情严肃